Meet our Kostka Team!
A truly intigrated team of experts that span the globe.
All of our Team members are highly skilled and specialised in each branch of Nail industry.
Our mission is to help our clients make distinctive, lasting , and substantial improvements in their performance and make easier and faster working skills.
Distributors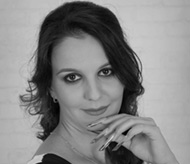 Orsolya Kunkliné Karikóand
Main Distributor - Hungary
My name is Orsolya Kunkliné Karikóand I am 28 years old and work as a Nail Master. I started this profession in 2015. I live in Debrecen. I think that a constant improvement and self-training is crucial, so I have participated in many trainings in the past few years. It is an extremely great opportunity for me to become a member of this professional team. I definitely believe that I will be able to further develop my self. I am looking forward to our cooperation with the Hungarian and the international team as well. The knowledge acquired is yours forever!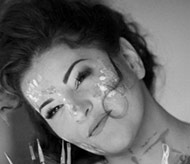 Nancy Paltoglou
Main Distributor - Greece
Nancy Paltoglou was born in Athens Greece around 1978. When she graduated at her 20's the Fashion Design school she discovered how much she loves to create art, mix colours and put a part of her own in each of her creations. And the nail art was the next station. Now after following her path within these 15 years with many international and home discriminations she managed to create a modern and beautifull place to guide people who want to start with nails course or to help others to evolve the amazing and magical nail art. Her passion and her desire for creation never stops.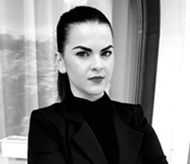 Assunta Carleo
Main Distributor - Italy
Assunta Carleo born in Polla on 11 October 1994. After completing her studies, for fun and a strong curiosity, she signed up in a nail basic course, and she fell in love with Nail Art. By the years her passion grew more and more, she participated in many courses, many of them taught by great professional from the Nails world. She became an Educator, at first at Indigo Nails Lab, than at Rebel Nail Progress. She has participated in many competitions, some international. Her works are very appreciated and published in the Nails and Beauty Magazines. Years go by but his training and his desire to improve increase. She is working in a renowned Beauty center in the province of Frosinone, where she works with passion and professionalism, and her clients love her.
Didina Gafton
Main Distributor - Spain
With an experience of more than ten years in the world of nails and trying different brands of products, I discovered this extraordinary brand that offers me everything I need for both salon nails and extreme nails. My new passion is the extreme nails that I discovered with Kostka Bojana. I am a perfectionist and with these products I can do spectacular jobs. Start competing in the year 2019 and win, second and third prize in "Beauty Leman, Switzerland", third prize in "Golden Brush, Ukraine and this year, first and third prize in extreme nails in" Nails World 2020, Georgia ". And I am not stopping here ...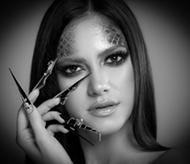 Cristina Albu
Main Distributor - Romania
My name is Cristina Albu, from Bucharest, Romania. I have a great satisfaction in achieving perfection and I love to change the architecture of nails.
Michaela Stanovský Jančíková
Main Distributor - Czech Republic and Slovakia
Michaela has been doing nail design Since 2004. She won several Czech and also international competitions, mostly at Stilleto, Pink & White and especially Poster category. She is a educator of many fields of nail design. "Every single thing I do in my life I do with love. I love everything which is done with thoroughness, passion and love. And because of that I am very proud that I can represent KOSTKA Professional Nail System."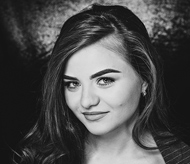 Natalia Pascal
Main Distributor - Ireland
I am Natalia Pascal and I am passionate about everything that I do. I adore challenging myself and I strive to work with creative and innovative individuals. Animals, the gym and of course nails are where my passions lie. Originally from the Republic of Moldova, I began a new chapter in Ireland in 2017. I earned the title of 1st place in the Junior nail category, as well as many other awards and placings from online competitions I entered in the past 12 months. This placing encouraged me to progress even further - to ensure I produce the best and most extravagant nails.